The Ultimate AirBNB Photography Styling Guide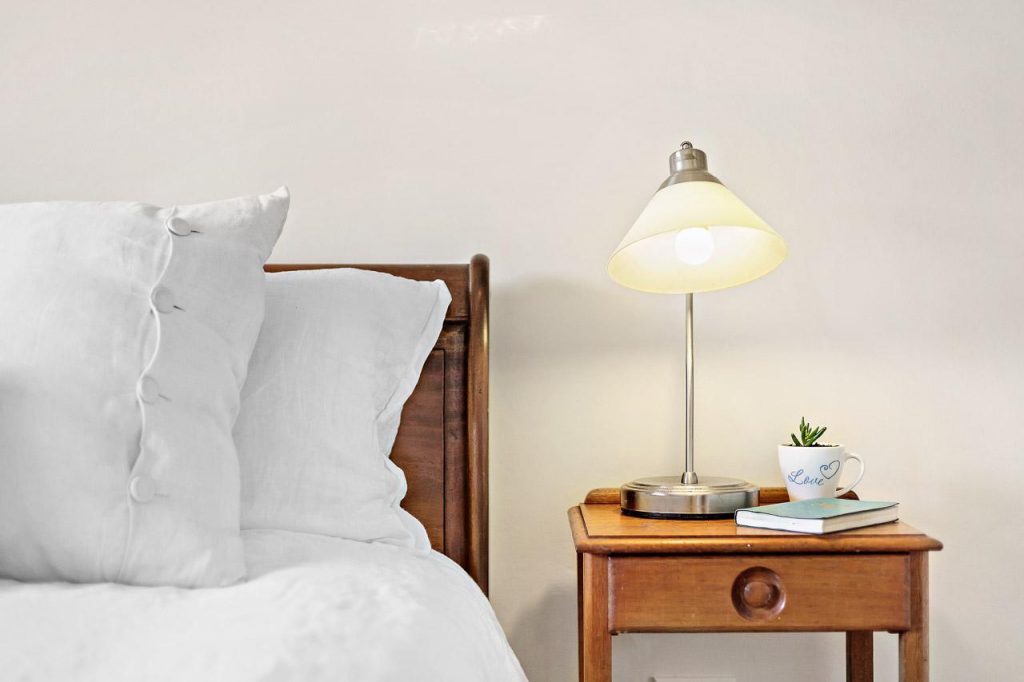 Are you looking to earn a little more from your property and considering listing your property on Airbnb or Stayz? Or perhaps you've already listed your property on Airbnb, but are struggling with not enough bookings or think your property is worth more than it's getting for a night? In a home-sharing market saturated with top quality, unique, luxurious and trendy homes around, far too many Airbnb hosts neglect a crucial element of Airbnb management and success: AirBNB Photography. With over a decade of experience in photographing AirBNB, real estate sales and traditional accommodation providers, I've put together a list of five of the most important home styling tips designed just for Airbnb hosts — to ensure that your property is bringing in high quality guests and bookings year round.
Understanding the difference between how a room looks in person and in photos is a great first step to finding the right styling for your place. After all, it's the photos on your listing that are ultimately selling your AirBNB property to the world. Here are a few tips for styling your AirBNB property for photos.
Less is More!
Personality is important, but be sure to avoid overwhelming potential guests with too much stuff. Clutter, large/dark pieces of furniture or too much furniture will all make a room feel very small in photos and in person.
Consider adding style to your home with simple light coloured furniture, plants (even cheap fake plants can be quite effective), and a few pieces of local artwork rather than your own ornaments and personal possessions.
If you're listing your home on Airbnb while you travel, completely restyling obviously isn't an option but it's a great idea to place any unnecessary furniture and personal possessions in storage for the duration of your guests' stay.
Make your property flow.
Think about the flow of the property when styling for your AirBNB photos. Potential customers are trying to imagine the layout and themselves moving through the property with nothing more than photos to look at. Avoid any furniture that prevents you from seeing access ways to other rooms, balconies and outdoor areas. Also be conscious of things like the backs of couches. If you walk into a room and the first thing you see is the back of a couch then the room will instantly feel smaller.
Also consider how your style flows from room to room. Sticking to a consistent colour palette is a wonderful idea if you don't have too much experience with interior styling. Stick to neutrals to keep your rooms looking clean and crisp, and add pops of colour for interest using pillows, throw rugs, artwork, etc. Maintaining a particular style throughout the property will give your decor a classic, carefully crafted appearance without too much effort on your part, and will also cater to the varied tastes of your many future guests.
Highlight your key features
Think about the key features of your property and focus on highlighting them. What is it that you love about your place?
The view: consider creating a flow towards that balcony or window by moving obstructions out of the way. Place a comfortable chair and coffee table and style with a nice book or magazine and a coffee. This will help guests imagine themselves sitting there enjoying it just as much as you do.
The location: If you're near a beach for example think about styling in a simple beachside theme that will make it clear to guests looking at the photos that this is going to feel like a beachside holiday during their stay. The same applies even if you're a few streets back – think about how you communicate the theme to potential guests.
The Features: Is there something particularly cool about or quirky about your property? Again think about how you draw potential guests' attention towards it. Allow them to imagine themselves using it.
In summary: Styling tips to get the most out of your AirBNB photography
Declutter – remember that Less is always More for real estate photography and remove any unnecessary furniture, clutter or personal items.
Try to go with light, neutral tones throughout and add splashes of colour with pillows, throw rugs and artwork.
Plants – keep your place feeling fresh with plants. Even a few zero maintenance fake plats from Ikea can make a huge difference.
Think about the flow – avoid bulky furniture and anything that blocks natural walkways that connect rooms and the outdoors.
Find out more about our AirBNB Property Photography via the button below or call 0422 129 844 to discuss your place.